I had a difficult time finding this documentation so I'll post it here for anyone whom may need it in the future.
This is for a Glen-Martin (G-M) MT-1845 50ft crank-up ground-mount tower. This is the same tower found on their TT-1845 (trailer mounted 50ft tilt over tower), but with a base plate for direct ground mounting.
PDF Document for Base Plate/Concrete Requirements: Chb13-18
PDF Document for Tower Specification Drawings: MT-1845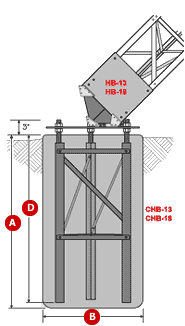 I recently purchased a PIP-2424LC inverter/charger w/ Solar charger off of ebay from the Taiwanese company MPPSolar.
Below is a review of the item (with photos).
We purchased two of these units, one with the network interface module, one without. Both of these units were connected to 24V DC AGM battery banks (two group 8D batteries in series each). They were independently powered from either phase of a 240V drop (each had their own 120V 30A breaker). 200A fuses were used with 00 wire on the DC inputs. The sine-wave from these units was actually quite clean (especially considering the design) and played well with all of our true-sine sensitive devices. We did find that during brownout, the device switched over at too low of a voltage (even though we set it to be 100V) and some servers/computers would actually drop while the switchover was happening. This obviously defeats the purpose of a battery backup inverter/charger for UPS use.
After ~6mo use, one of the units showed DC BUS FAIL and was emitting a terrible smell. It failed into AC only mode (inverter not functioning) so at least the computers stayed online. After working with the vendor (support@mppsolar.com) they advised us to remove the cover and photograph the internals. Below are what we found.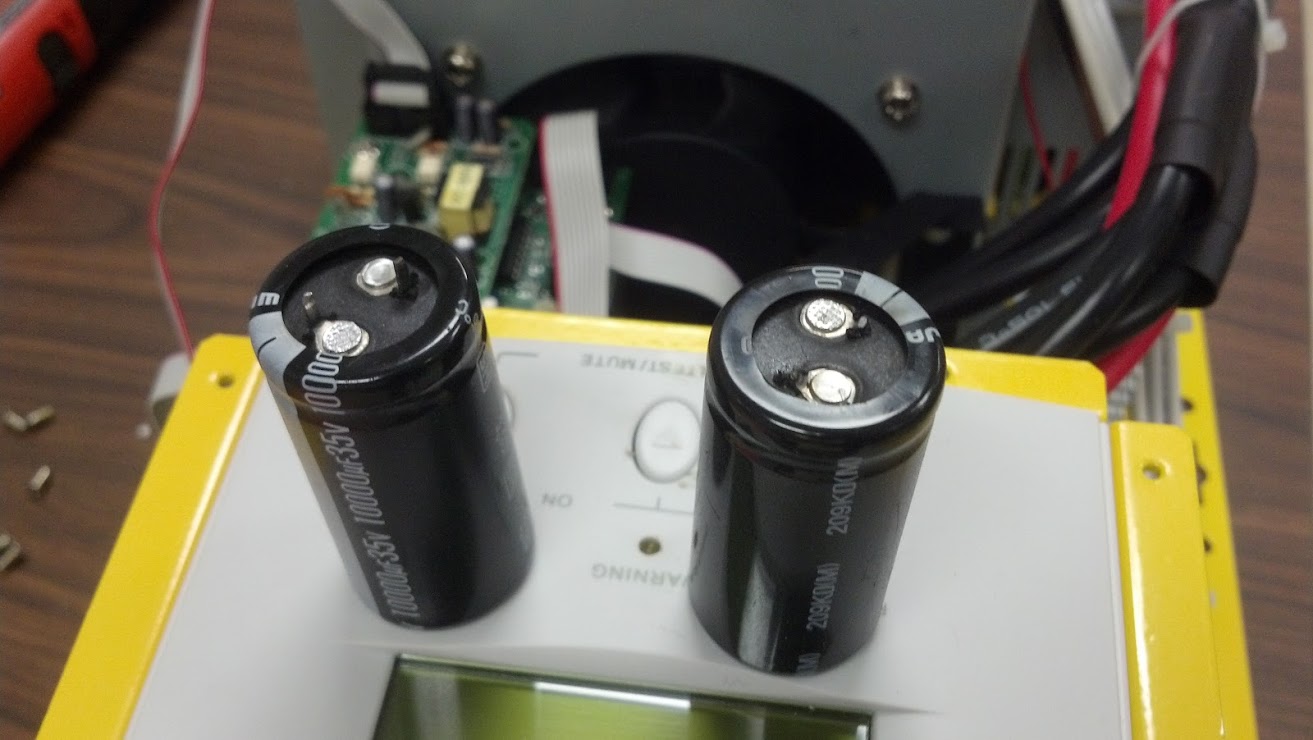 These are two capacitors off the main DC bus right at the switching MOSFETS. It appears that poor wave-soldering caused intermittent connection, which lead to high resistance and when the units would drop into inverter mode, melting of the solder. These two capacitors were loose in the unit (had unsoldered/burned the leads off). The 3rd capacitor was loose but not fully removed.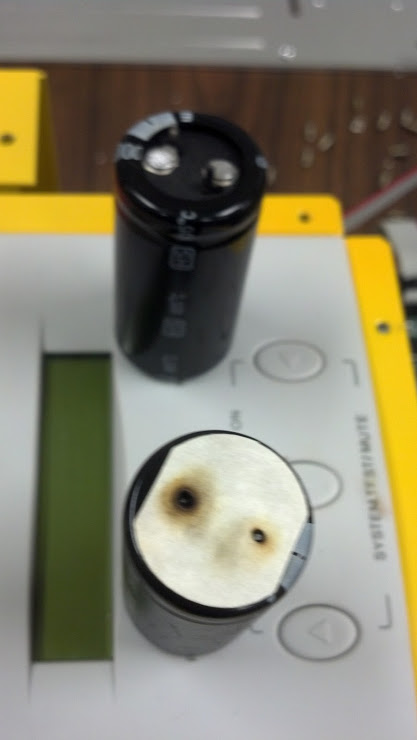 Wave solder screens under the capacitors were burnt, showing a clear indicator of high-resistance connection. The capacitors were still fully functional when tested.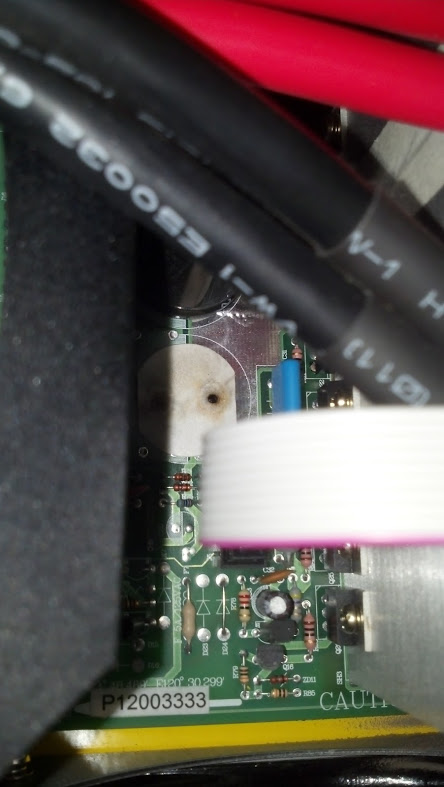 A shot of the PCB where the capacitors connect.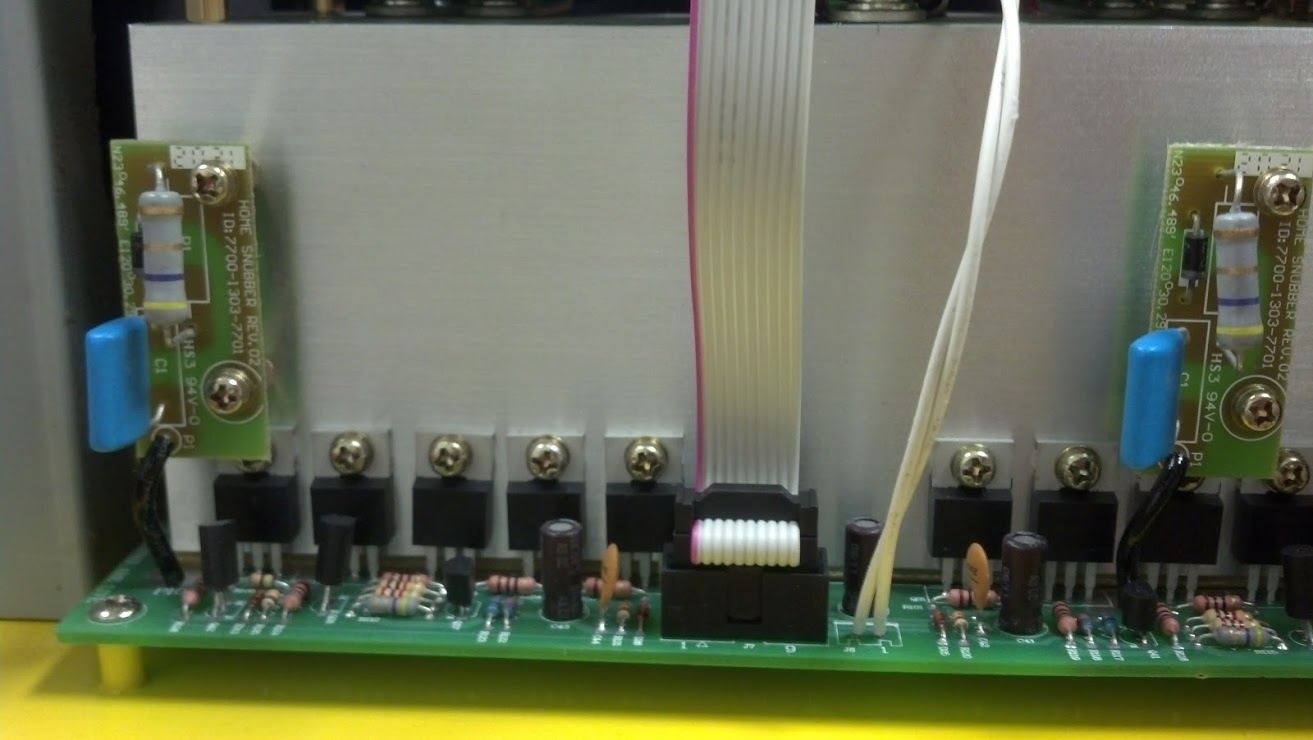 A photo of the MOSFETS showing that they are all in-tact.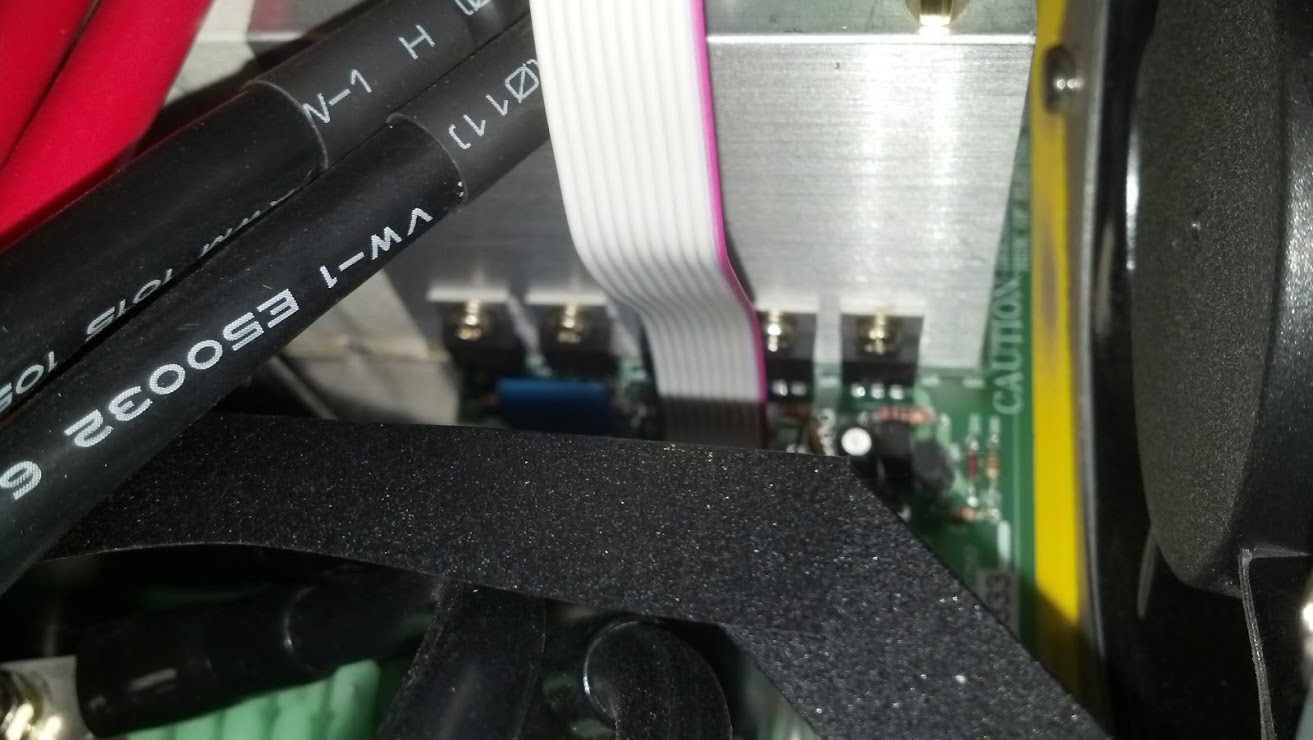 Another shot of the MOSFETS on the other side, again all in-tact.
MPPSolar wanted us to ship them the PCB board so that they could then ship us a replacement (meaning even more downtime, even more expense, and us doing all of the labor in-house). Purchasing these units from outside the country is the risk you take and in this case, that was a bad choice.
In summary we determined that poor wave soldering on this unit resulted in premature failure. The difficulty in configuring the voltages at which the unit goes into changeover can be a large issue for people with sensitive electronics or applications where 100%  up-time is a requirement. I would suggest not to waste the money on these units as even though the tech support team is good with communication, you will find yourself shipping parts to/fro Taiwan on your own dime.
I would also HIGHLY suggest never using one of these units in a mobile application as the construction methods and soldering type is not adequately stable for longevity.